American veterans have performed a great service for this country. These real-life heroes have made conscious choices to spend their time protecting the safety of US borders and the millions of people that live here. And while thank you to these men and women is a start at showing gratitude, Prisoner Transportation Services goes above and beyond a "thank you."
Provide Jobs for Veterans
According to the U.S. Bureau of Labor Statistics, there are roughly 326,000 unemployed veterans in the US. One of the factors contributing to this statistic is the difficulty many servicemen and women have transitioning their particular skills and training into the civilian workforce. While most employers will offer their admiration and appreciation to America's veterans, they don't always understand how to interweave veterans into the fabric of their organizations.
"The civilian business community does not understand military service skills and how to translate them." 

– Tom Tarantino, Chief Policy Officer for Iraq and Afghanistan Veterans of America. 
However, the inmate extradition service arena understands how to translate military service skills very well. Prisoner Transportation Services prides itself on actively recruiting this country's veterans.  From the front office to transport agents, the business has employed many former military men and women for their uniquely trained commitment to responsibility, completion of tasks, and precision. Although Prisoner Transportation Services and the industry as a whole won't solve the entirety of veteran unemployment, the company certainly does its part in combating the problem.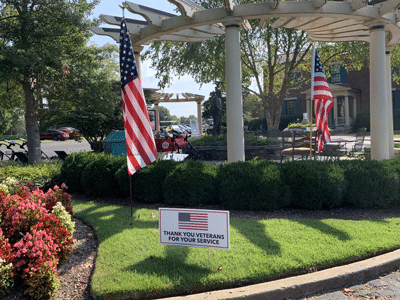 Contribute to Support Services
The company has also taken the time and resources to assist this nation's heroes through various veteran-specific outreach programs. Most recently, the company lent its support to PGA HOPE (Helping Our Patriots Everywhere). A program sponsored by the Tennessee Golf Foundation and the PGA of America that introduces golf to veterans with disabilities to enhance their physical, mental, social, and emotional well-being. An initiative like this one has been credited with helping to stunt major issues like veteran suicide, and Prisoner Transportation Services has gladly offered its support.
Looking to Broaden the Impact
Whether it be through hiring practices or community outreach, Prisoner Transportation Services has pledged its continued aid to the men and women that have served America. And as more opportunities arise to help, the company looks forward to being present.
For more information on how you can help support our nation's veterans through programs like PGA HOPE, please don't hesitate to contact PGA Reach. They're always happy to receive support from people like you.